Sire Papa Pat Dam Hairy Cherry
1/2 Interest Owned by JD Stucker
He was high seller this spring at El Reno and has gotten better, his mass of top shape hip width and butt shape is awesome, yet still has enough look and elegance. Half interest bought by JD Stucker, but we felt good with breeders Jason Simpson and Joe Harrell contending bidders.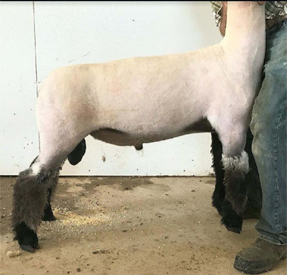 Hot Karl x Game Changer (3rd overall ewe at OYE)
Owned with Skidgel and Flynn
This ram is what we need - he is elevated, extended yet is stout in his features bone, top shape and butt shape. Skidgel kept 3/4 brother he calls No Regrets. A ram that fits in our program with having Tonic many times in his pedigree.

Chuck Norris x Turtleman
Bred by Hindman Show Lambs
He is a ram that has it all:
Look - his high head carriage and neck set with great turn to his rib.
Muscle - huge topped and wide square pin set.
Structure - good boned with excellent set of leg and hock.

Tallyrand x 100/Tonic

Owned with Teague Livestock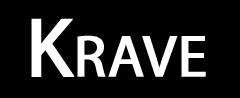 Public Enemy x Centerfold/Exile donor (Grandma raised Elliott's Center Stage)
We were a day or two late of buying Public Enemy, but we feel right on our timing of buying Krave.
He is great in his base width, hard muscled, and extreme in his pin set, did we mention his rib is tremendous.
Plus, his mother is a flush ewe lamb sired by the heralded Centerfold. His grandmother is one of Wheaton's
best Exile donors. We think he can take us to next level of breeding sheep, and make ours even better. Thanks to the Wheatons for selling us another great ram. You will Krave a lamb out of him in the future.
Owned with Wheaton & Stucker

Showoff x Tonic (Division Winner 2012 ISF)
He has been a farm favorite and ours as well, if you like them wide based, shapely, athletic yet has a wow factor.
Showoff lambs have won under many judges this year with many different judges this ram is a prime example-plenty
of muscle with enough look and presence.

Grizz x Tonic
This ram was a little small and green, but has gotten better and better everyday in his life.
If you like them big boned, shaggy, and high headed did I say he is huge pinned and topped he is the one.
Mother is great Tonic ewe bred like Talleryrands.
Owned with Flynn and Happell

Rachet x Fate
This ram is bred great and should add what he possess to our flock some touch, extension, and some look.
He was our pick of Middlesworth flush rams because of his mass, power, and high headed posture.
Thanks to Ty Allen for helping us find this powerful stud.
Owned with Flynn

Chabot x Killer
We added Physique to add a proven stud to our battery; we know he will make a great rib,
look and make great females (Just had Res Grand Ewe OYE).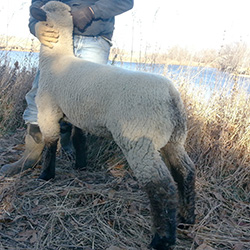 Hairy Cherry Son

Owned with Cedarcrest Club Lambs

Powercat x Classic Touch x Classic

Owned with Wheaton Hampshires & Stucker

Showoff x Tuff
March 15th
This ram was leased to M&M Livestock in Georgia and we got him back at NAILE and we couldn't be happier. He is widee in his upper hip, full in his stifle and better in his loin hip. He is great balanced and structured with no need for butt wool on this one.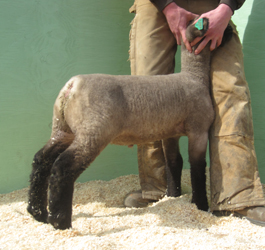 Showoff x DFT
He is the shallowest, roundest ribbed ram we have used since DFT. He handles like brick with great hide and touch with huge rack and top. Anyone who seen him as a baby knows he is Something Else and we appreciate Hayes and Titus for agreeing.

Owned with Hayes/Titus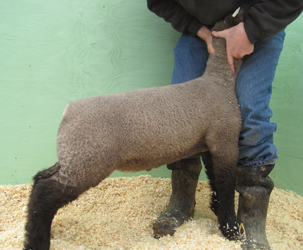 Tuff x Tonic x DFT
This ram is built like his name: ultra wide based, skeletoned, huge footed, monster topped and butted, yet rounded in his rib. In addition, we love he is lined up Marcantel on both sides.

Owned with Whiteside, IN